Isuzu products working hard in Japan and abroad.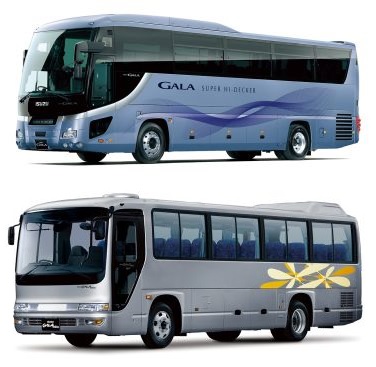 The GALA sightseeing bus is made in both large GALA tour bus and GALA Mio mid-size bus configurations for sightseeing and private use. The GALA series features high levels of environmental performance, safety and comfort, providing a smooth and comfortable ride.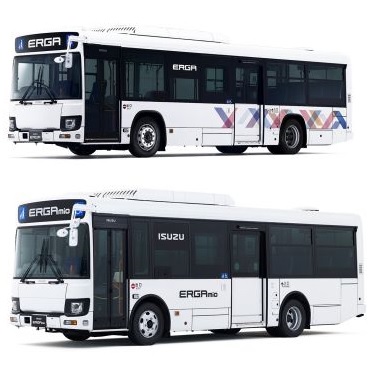 The large ERGA for route/private-use and the mid-size ERGA Mio route buses comply with barrier-free transportation regulations and feature universal design, utilizing standardized specifications to help achieve non-step bus certification.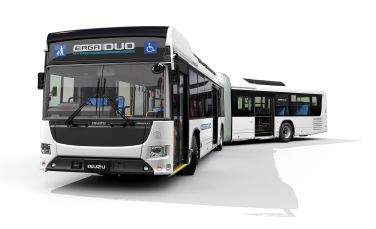 The first hybrid articulated bus produced in Japan, this large capacity bus secures mass transit and features advanced safety functions.