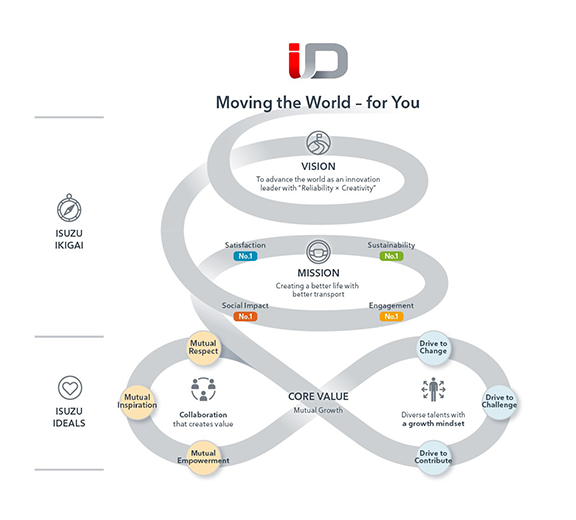 ISUZU ID: New corporate philosophy
The logistics industry is undergoing a once-in-a-century transformation at a rapid pace, making business operations more and more complex. Isuzu is committed to addressing societal challenges while taking a leading position among commercial vehicle manufacturers. It is vital that each and every Isuzu Group employee share the same values, and work as one team to achieve this. "ISUZU ID", our new corporate philosophy, has been created in May of 2023 to guide all Isuzu Group employees towards this end.
Moving the World – for You

We believe that to move is to prosper, and that better transport leads to a better life. Therefore, our calling is to help move more goods and businesses, people and communities.We address pressing issues humanity is facing, such as carbon neutrality and a changing logistics landscape with innovations that create value and enrich life, and we do it all for you.
Advance the world as an innovation leader with "Reliability x Creativity"

Our aim is to become a global innovation leader by tackling the challenges the world is facing today and leading the way in bringing positive change with transport solutions. We inspire others by combining our unique heritage of reliability with our shared DNA of creativity.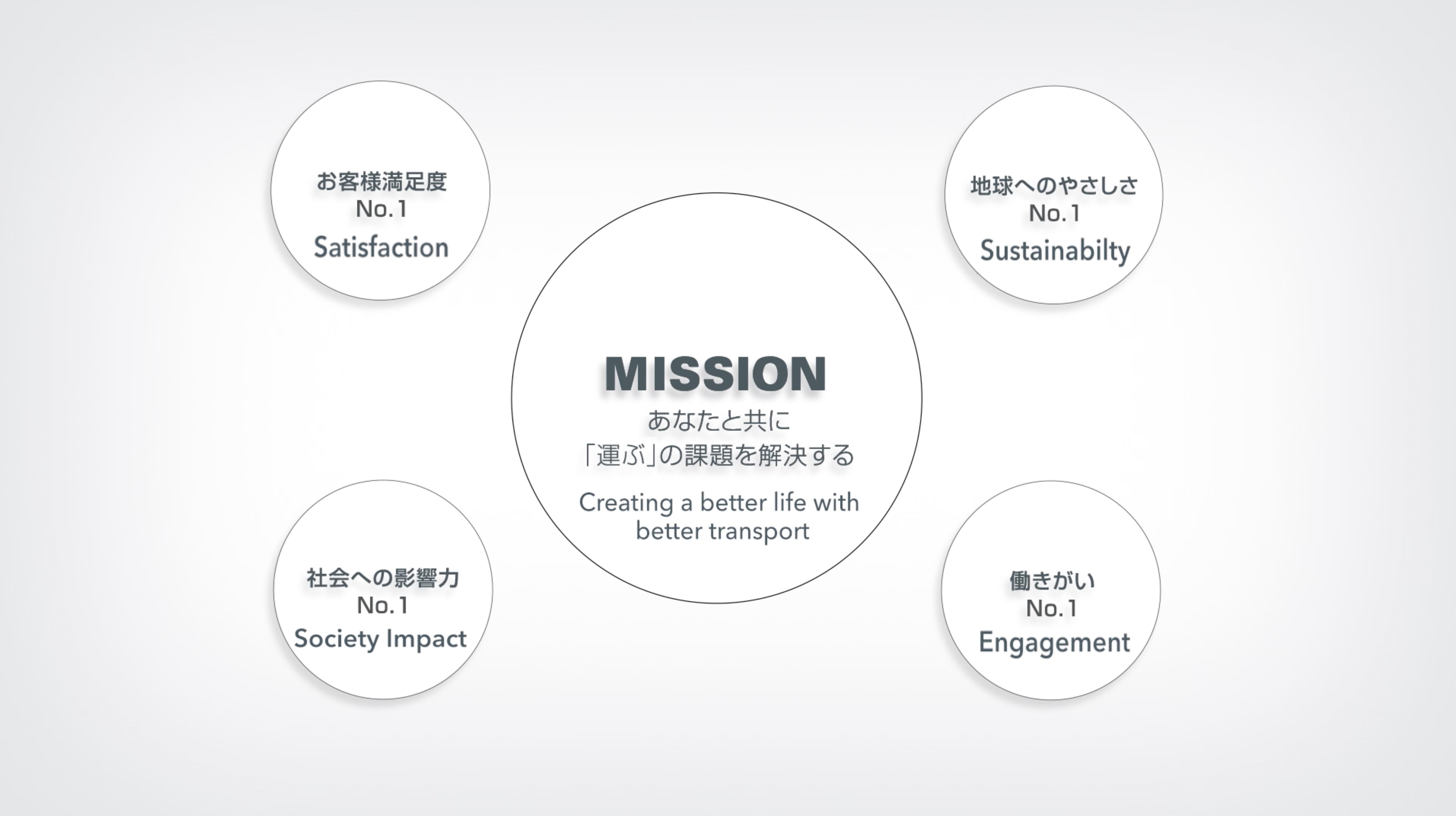 Creating a better life with better transport

Every day, it is our duty to put all our efforts into being No.1 in the areas of customer satisfaction, sustainability, employee engagement and social impact to help shape a better world.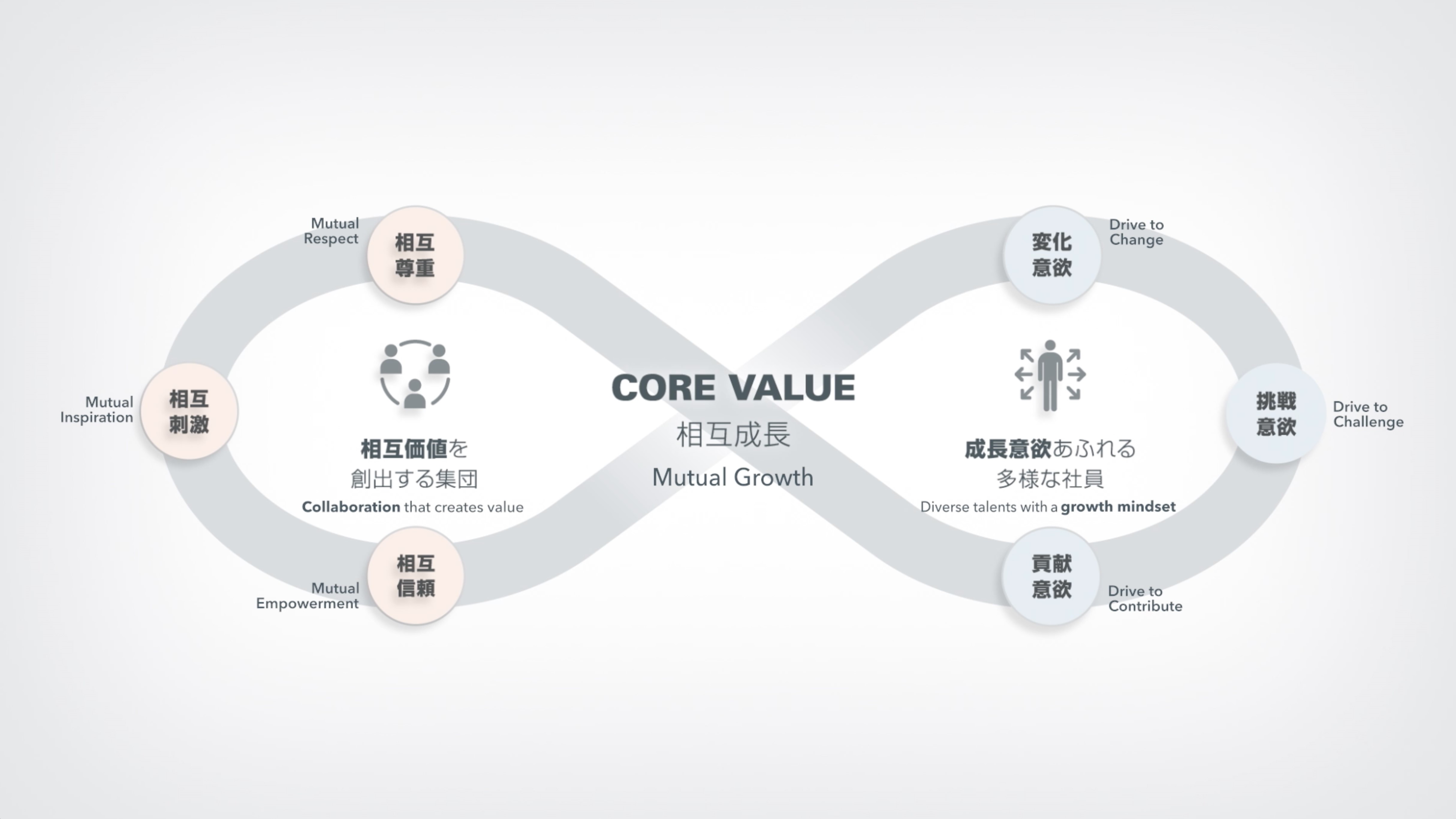 Mutual Growth

In order to advance the world as innovation leader and create a better life with better transport, all ISUZU Group employees must share the same spirit of "Mutual Growth", which requires a win-win for individuals, our company, our partners, society and the planet as a whole . As individuals we share the drive to challenge, change and contribute. And as a team, we share mutual respect, inspiration and empowerment.