About Isuzu Plaza
"The precaution against infection of new-type coronavirus and influenza"

Nowadays, there have been a concern about infection spread of new-type coronavirus and influenza in Japan.
At ISUZU PLAZA, we will wear masks to prevent secondary infection and reassure our guests as the first priority for the time being.
We would appreciate it if you could please wear masks as far as you can. We kindly ask for your cooperation.
Objective of Establishment
Isuzu Plaza opened in April 2017 next door to Fujisawa Plant as part of the 80th anniversary celebrations of Isuzu Motors.
Isuzu Plaza presents the role of commercial vehicles, Isuzu's manufacturing of vehicles as a leader in transportation and operational support, and the history of Isuzu. It aims to be a facility that will make visitors feel close to Isuzu. Holding manufacturing workshops and guided tours of the facility, it will play a role in connecting with the local community.
Isuzu Plaza Concept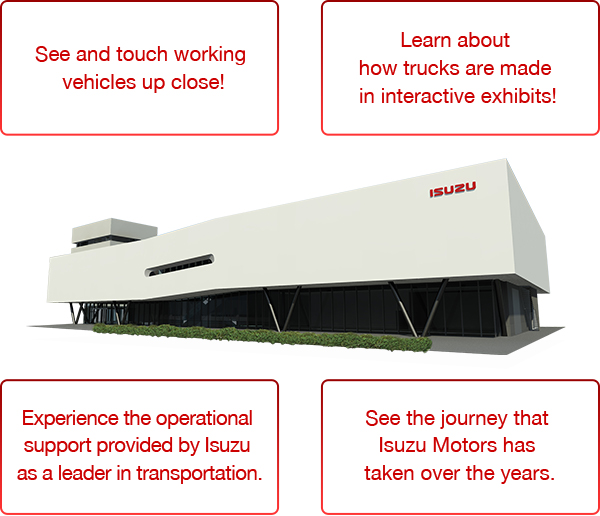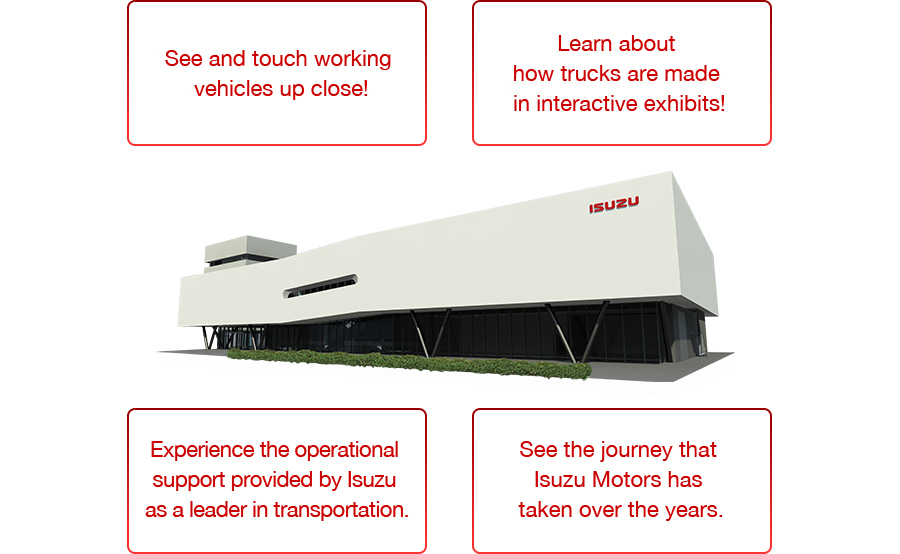 About the logo
The Plaza's logo is a graphic representation that blends the two motifs of "Isuzu's diverse product range" and "people's lives supported by Isuzu." It symbolizes the connection between society and Isuzu.
With Isuzu Red, the corporate color of Isuzu Motors as the base color, the gradating color scheme expresses the harmony between Isuzu and society.